BioStein Universal Cleaner 500 g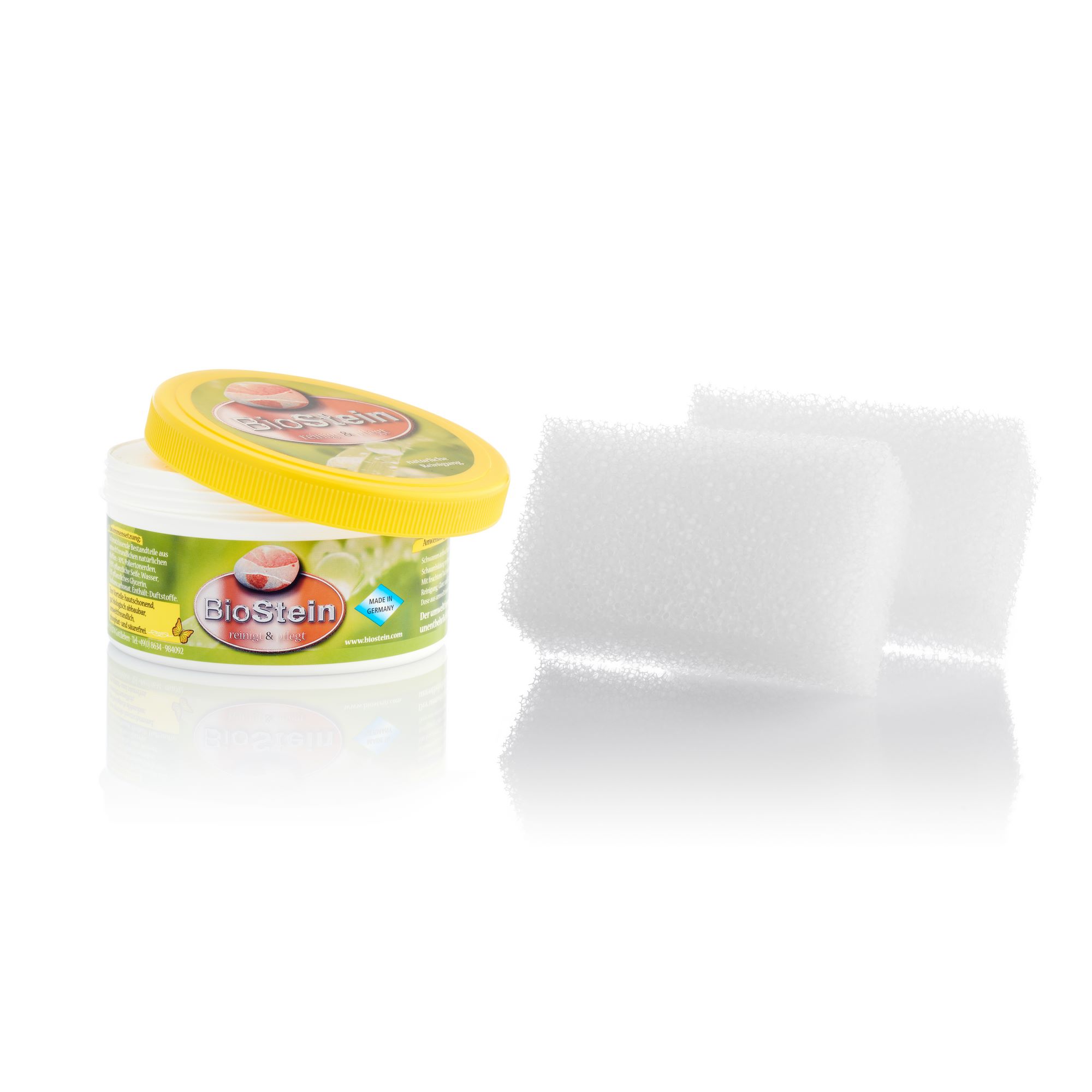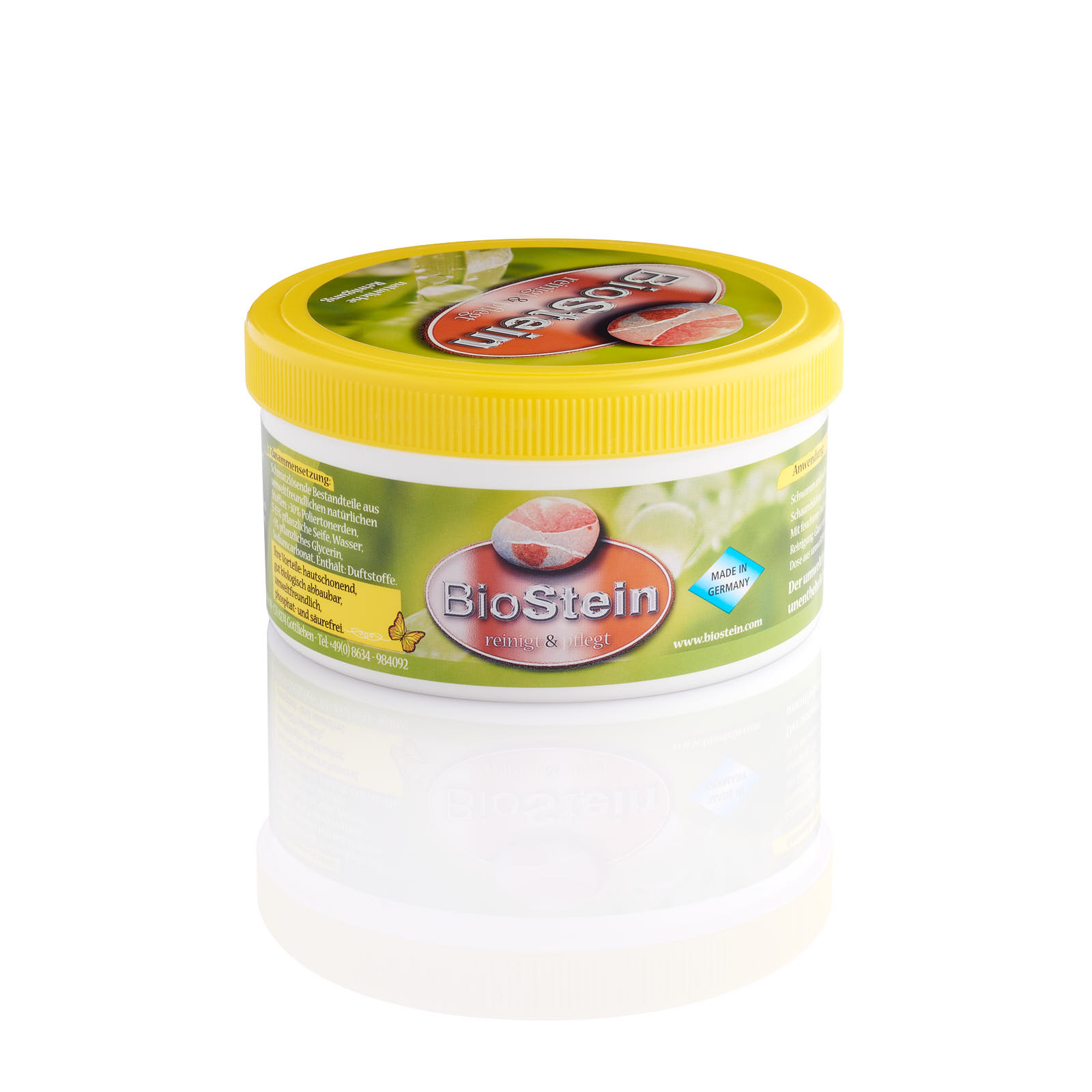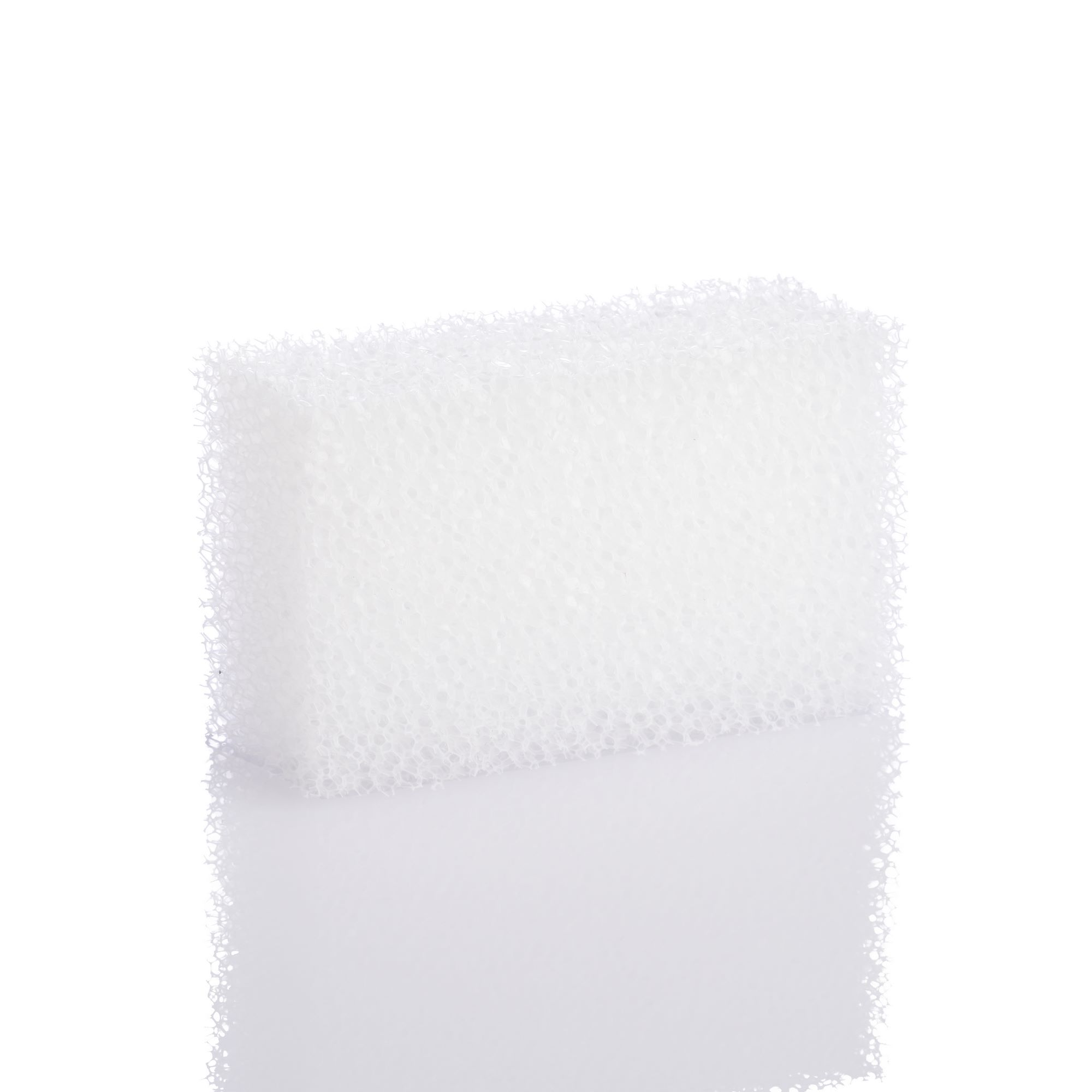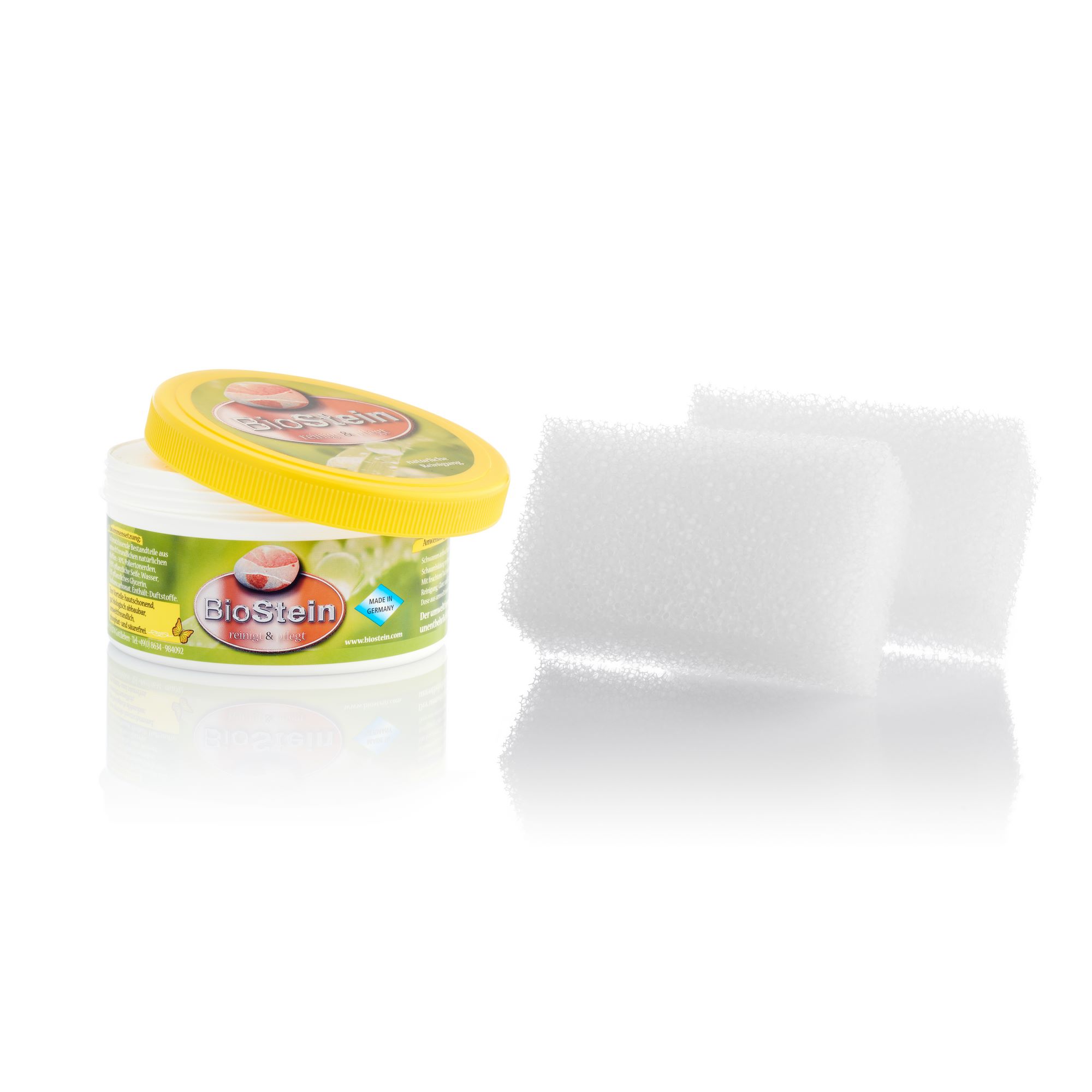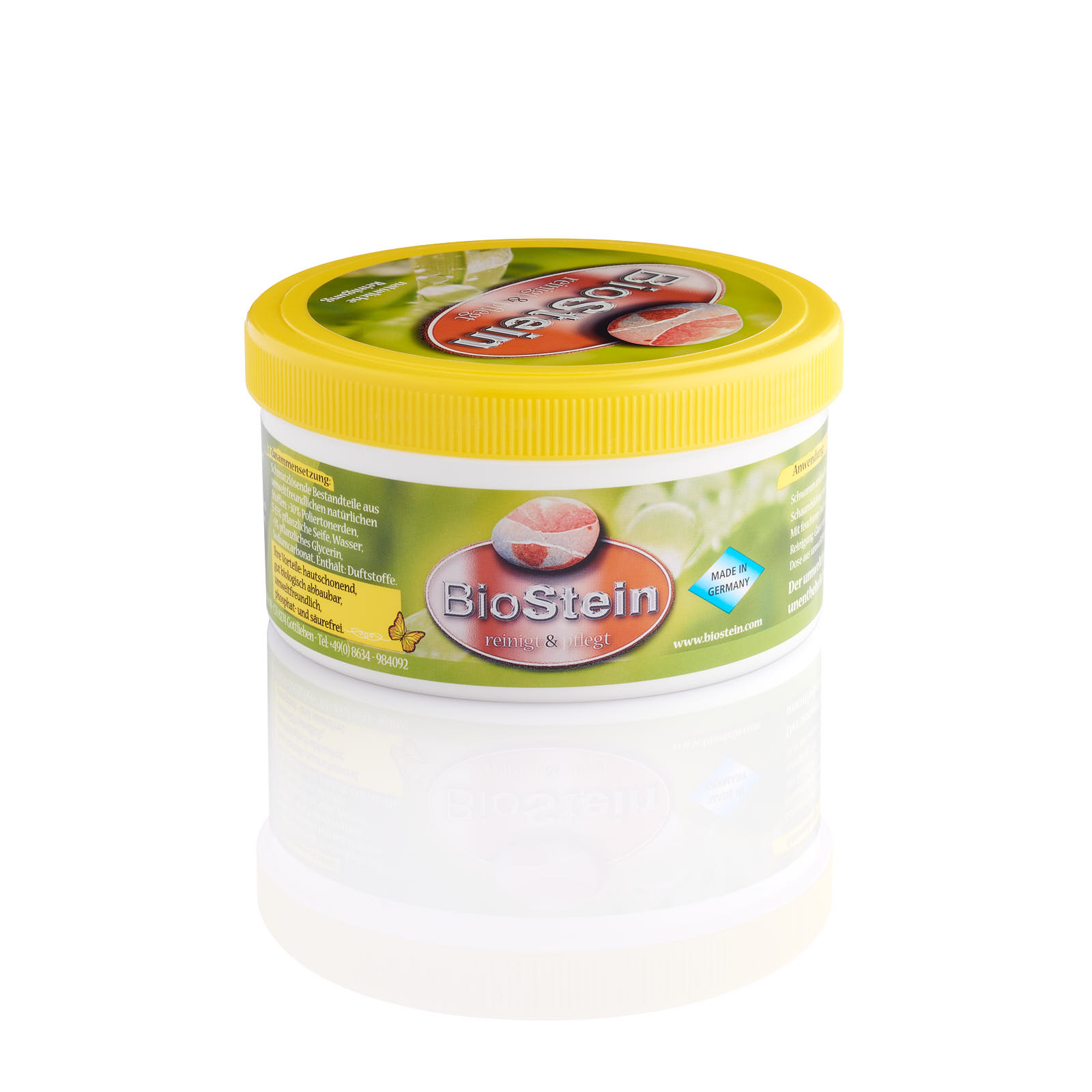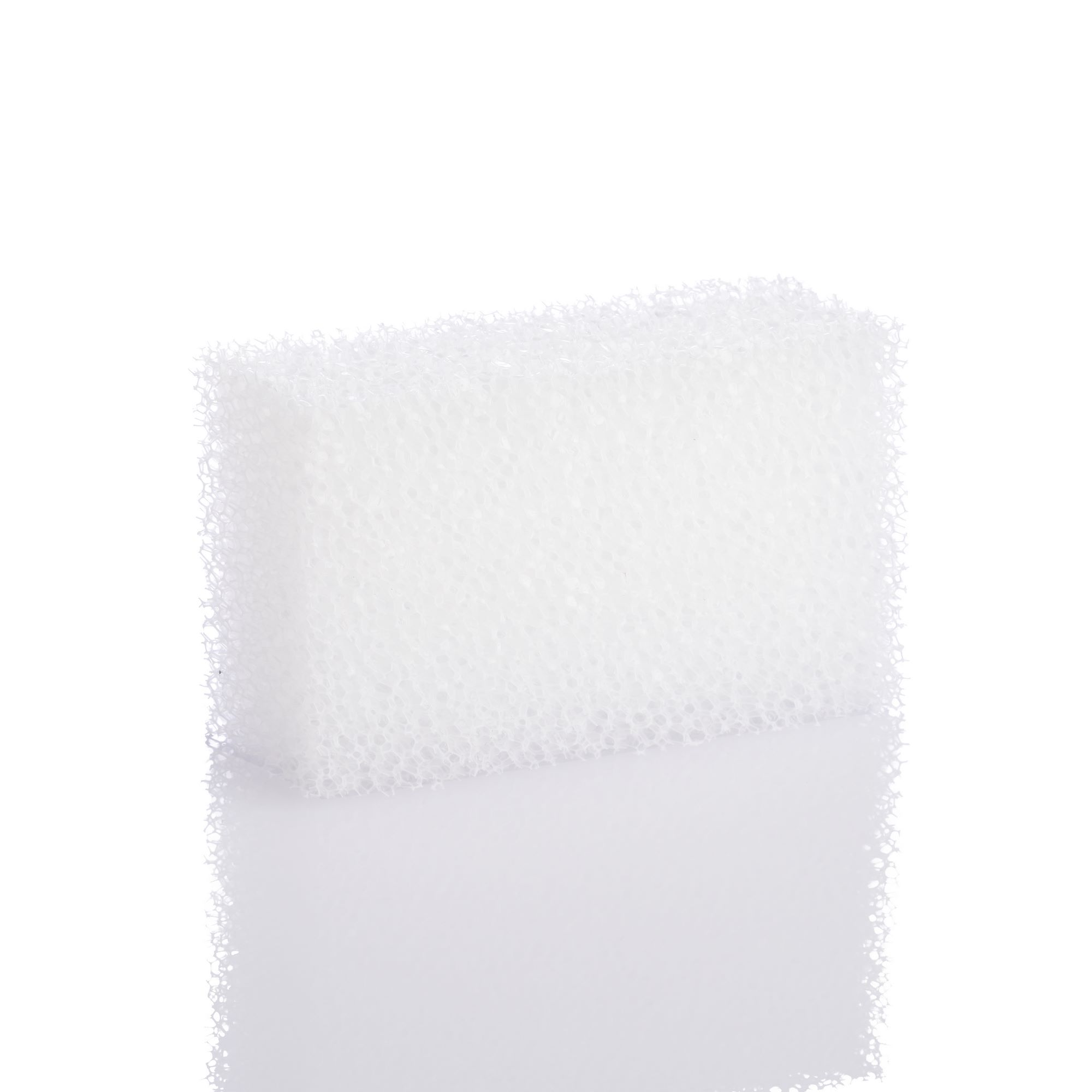 €20.50*
Content:
0.5 kg
(€41.00* / 1 kg)
Available, delivery time 1-3 days
Product information
BioStein is a fantastic, all-purpose ecological cleaning agent which doesn't use toxic substances or acids. It's perfect for a wide variety of surfaces and materials, such as chrome, brass, tin, steel, aluminium, copper, gold, silver, glass, enamel, crystal, synthetics, acrylics, ceramics, wood, etc. BioStein cleans, polishes and protects all at the same time!

Where can you use it?
Bathroom: Enamel, acrylics, ceramics, chrome, stainless steel, etc.
Home: Kitchen, electric rings, taps and fittings, cooker, sinks, tiles, windows and window frames, etc.
Car: Chrome fittings, bumpers, windows, plates, wheel rims, etc.
Sports: Windsurf boards, surfboards, boats, skis, caravans, etc.
Essential in homes, hotels and restaurants.

Single BioStein 500 g (net weight), 2 sponges included
---
Ingredients:
schmutzlösende Bestandteile aus umweltfreundlichen natürlichen Stoffen:
>30% Poliertonerden, 5-15% planzliche Seife, Wasser, <5% planzliches Glycerin, Sodiumcarbonat, Duftstoffe
Hazard and safety instructions (GHS)
Signal word
Warning
Hazard symbols
GHS H-phrases
H319: Causes serious eye irritation.